The Secret to Confidence in the Workplace 职场自信的秘诀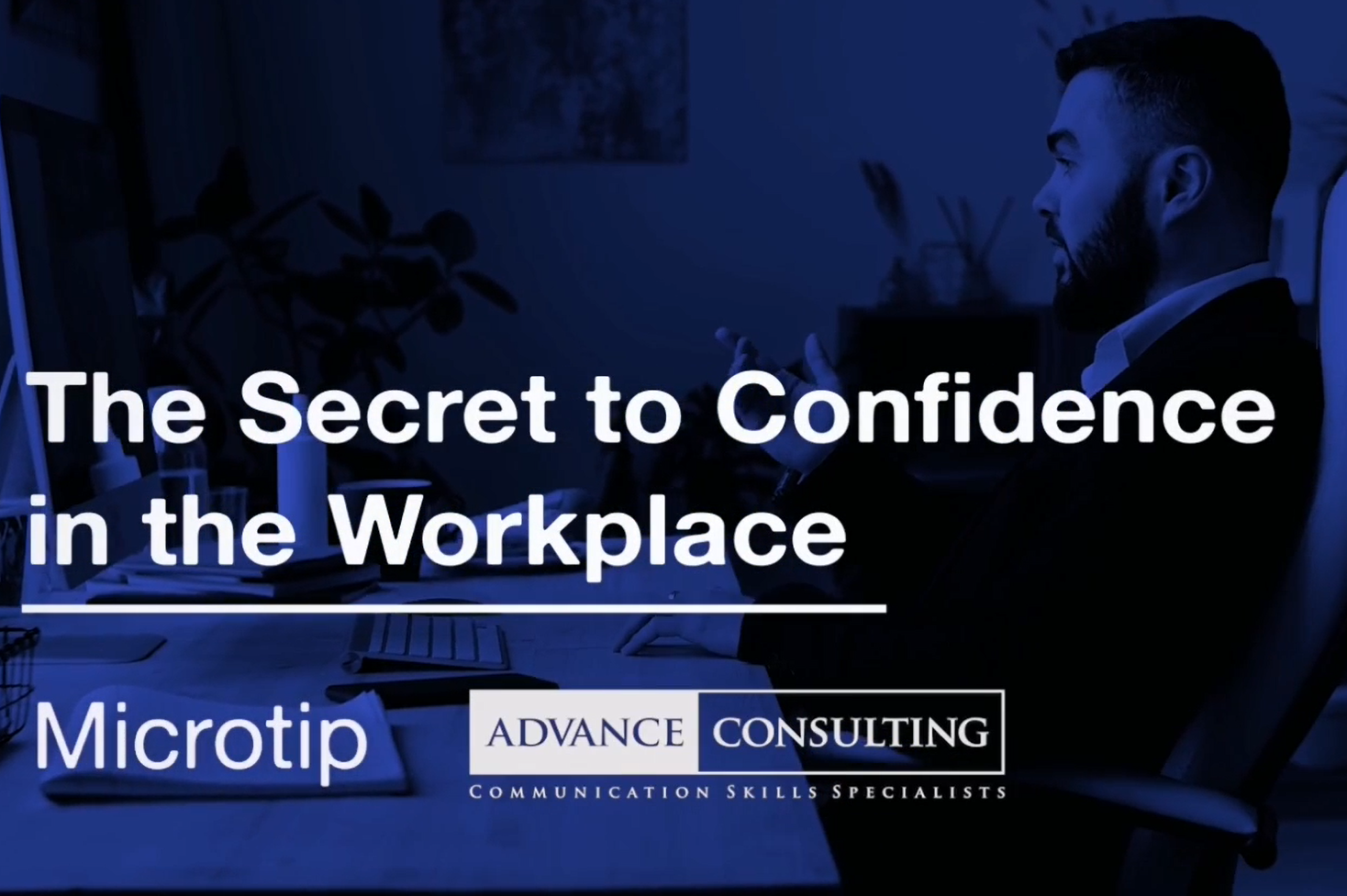 Confidence. We are often led to believe that in order to be successful we need to be high in confidence. High confidence = high competence. But…. is this really true?
信心。经常有人告诉我们,必须要有足够的信心才能成功,信心越大就等于能力越强。但是,这是真的吗?
Let's imagine for example you were in sales and due to covid travel restrictions, a potential client asks you to give your sales pitch online. This time using Microsoft Teams instead of say Zoom.
让我们想象一下,例如你从事销售工作,由于新冠肺炎疫情的旅行限制,一位潜在客户要求你进行在线宣讲。这次用的是微软团队而不是Zoom。
If you were highly confident you would probably be thinking well I just gave a good online sales pitch on zoom, I've been in sales now for more than 20 years, I know our solutions inside-out  No problem!
如果你非常自信,你可能会想:"好了,我刚刚的在线宣讲很棒,我都做了20多年销售了,我的方案绝对没问题,这个单子我肯定能拿下!"
What about if you were less confident? Your approach would be more… ok last week went well but this is still a virtual sales pitch, something I have only done once or twice before. Besides, this is a new online platform, Microsoft Teams. I should ask around the office and get some ideas first.  Notice the difference? The person with less confidence would be much more likely to work on plugging that skills gap.
如果你没有那么自信呢?那你大概会这样想:"上周我的表现总体还不错,但毕竟是在网络上的虚拟沟通,我只做过一两次,还是个新平台,我得先问问同事,听听他们的想法。"注意到差别了吗?缺乏自信的人更有可能努力填补技能鸿沟。
In business psychology, this is called the Dunning Krugger effect. It's a bias about over-estimating our ability and knowledge. In this sales example, this would mean an overconfidence to persuade the buyer despite a clear and obvious lack in competence with this new communication channel.
在商业心理学中,这被称为达克效应。这是一种认知偏差现象,指的是能力欠缺的人无法正确认识到自身的不足,辨别错误行为。这些能力欠缺者们沉浸在自我营造的虚幻的优势之中,常常高估自己的能力水平,却无法客观评价他人的能力。在这个销售的例子中,这就体现为前者的过度自信。尽管明显缺乏用新平台沟通的能力,销售者还自认为可以或已经说服买家。
It's worth noting that according to multiple leadership effectiveness studies across USA and China that the most productive and innovative teams are run by leaders who balance confidence with humility.
值得注意的是,根据美国和中国的多项领导力有效性研究,最富有生产力和创新能力的团队是由能够平衡自信和谦逊的领导者领导的。
That there is the secret. Balancing confidence with humility. Confident in your ability to perform in this constantly changing world BUT also humble in your desire to learn and continuously improve.
这也就是秘密所在——在自信和谦逊之间找到平衡。要对自己在这个不断变化的世界中表现的能力充满信心,同时也要在谦逊中不断学习和自我提高。