52 Week Book Challenge|Come & Join!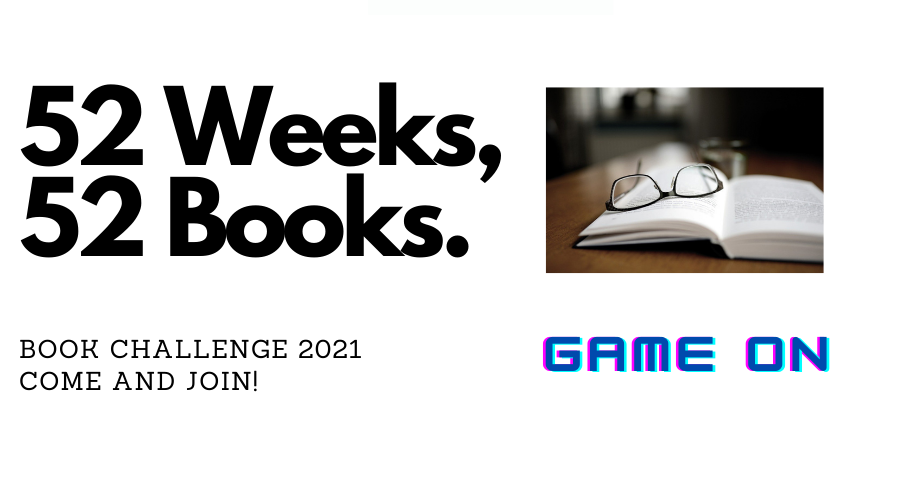 A few weeks ago, on a half busy Shanghai subway, I saw something quite unusual. Something that I hadn't seen for a while. As I walked into the metro compartment, I got my mobile phone out, ready to begin checking work e-mails and tuning into the daily news. However, on this particular trip, something caught my eye. Was that someone reading a….. book? Yes. There in the corner was a young man fully immersed into a paperback novel.
This got me thinking. How many books did I read in 2020? Why do I always go into auto-pilot and read e-mails and other social media on the subway or when I have 10-20 spare minutes? I have so many books that I haven't read yet just gathering dust at home.
2021, time for a change. Time to read more. Time for the 52-week reading challenge. 1 book a week for 52 weeks. Game on.
3 points I learnt from others who have tried this challenge;
52 Books– It's not necessarily about the number of books but more about getting back into the habit of reading and enjoying books again. I have therefore decided that if i don't connect with a book (after around 50 pages) then its ok to move onto the next one. In other words, I don't plan on reading a book until the end if I am not enjoying it.
Genres – I plan on using this opportunity to stretch myself and will aim to read all genres including classic novels, business and history books. I will review all business and communication books in the 52 week challenge community (read below for more details on how you can join). Many staff ask me for book recommendations so this will become a useful sharing area moving into the future.
Plan – Currently, i have a list of 20 books that I want to read. I have also noted the number of pages in these books. Some of these books are 700 pages long (100 pages a day). It will be important to match a book length and complexity with my working week ahead.
Join the 52 Week Book Challenge community now!
Fancy a challenge? Do you want to get back into reading? Join the community. Get book ideas and recommendations from others. Motivate each other and yourself into reading more and reaching this target. Even if you are 2 weeks late you can still read for the 52 weeks and finish on January 14, 2022. No excuses!
Scan the QR code (Wechat) below to join the group.
Note: If you are not already a Virtual Learning Centre member (as in you don't have access to our online learning modules and content) then you will need to create an account with your own email and password. This will take only 1 minute to set up.
Do you know anyone who would also benefit from this challenge? Please forward this 52 book, 52 week challenge to friends, colleagues or family.
We wish you a happy and healthy year ahead in 2021